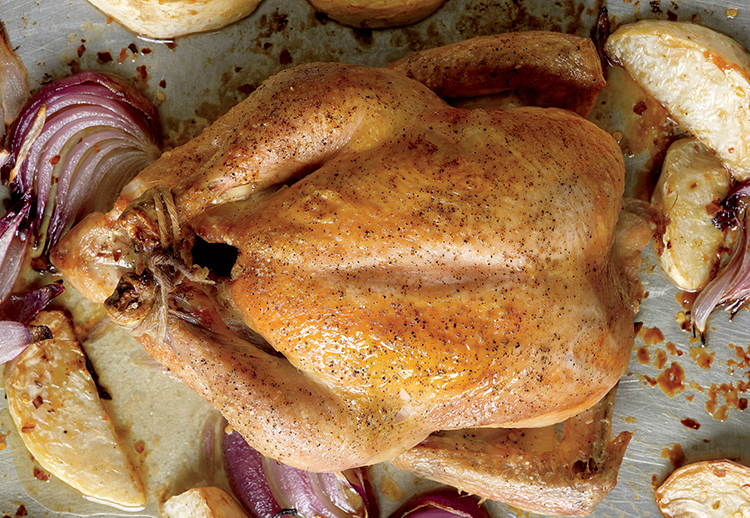 Roast chicken with balsamic vinegar
Ingredients
Skinless, boneless chicken breast halves

8

Garlic salt

1 tsp

Ground black pepper

To taste

Olive oil

2 tbsp

Tthinly sliced

1 onion

Diced tomatoe

1

Balsamic vinegar

½ cup

Dried basil

1 tsp

Dried oregano

1 tsp

Dried rosemary

1 tsp

Dried thyme

1/2 tsp
1
Both parts of chicken breasts are seasoned with garlic, salt and pepper
2
Olive oil is heated in a frying pan under medium heat.

3
Cook seasoned chicken breast until golden brown, per 3-4 minutes on each side
4
Add onion, cook and stir until the onion is slightly brown, about 3-4 minutes
5
Pour balsamic vinegar with tomatoes over the chicken, season it with basil, oregano, rosemary and thyme
6
Stew under a low heat for about 15 minutes until the chicken becomes golden brown and the juice is clear.
Advice:
Metal paper can be used to keep raw food, cook it smoothly and ease the cleaning process.